TikTok Advertising
Socia media advertising has become an inseparable part of marketing strategy. In this blog post, we are going to emphasize the advantages of TikTok advertising.
TikTok is one of the most popular and downloaded apps in history, which makes it a valuable advertising platform.
The statistics confirm that:
-In 2021. TikTok made an estimated $4.6 billion, a 142% year-over-year increase
-TikTok had 1.2 billion monthly active users in 2021. and is expected to reach 1.5 billion by the end of 2022.
-In China, TikTok has over 600 million daily users
-TikTok has been downloaded over three billion times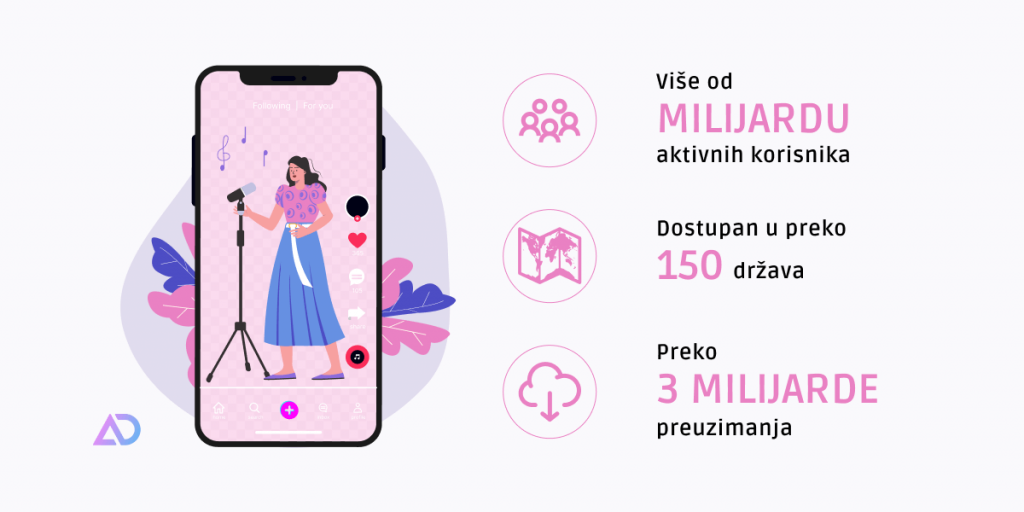 Types of TikTok advertising
There are several types of TikTok ads that can be used: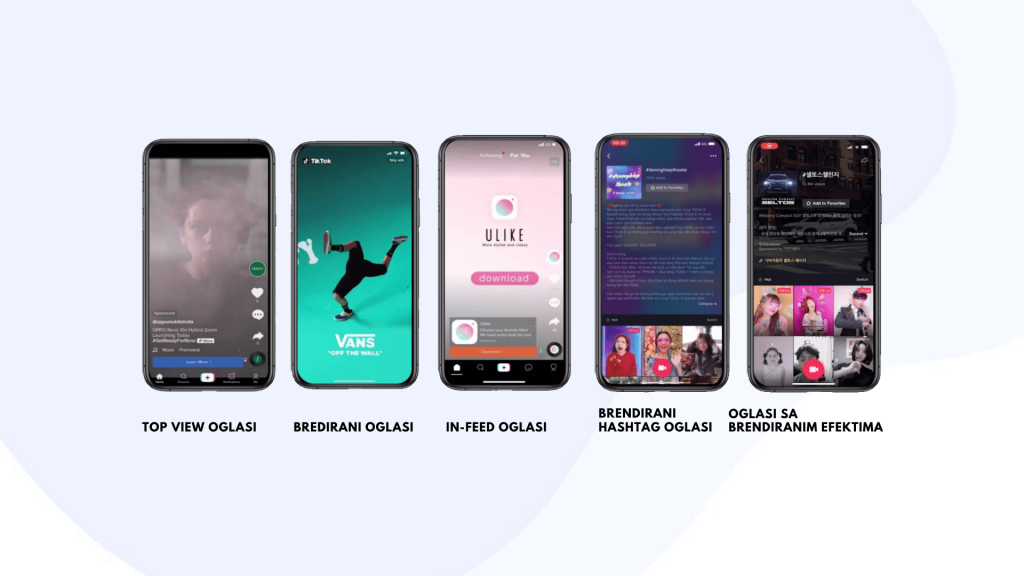 • TopView Ads
TopView ads are going to appear at the very top of the user's feed. What makes the TopView ads stand out is the fact that the users don't get attacked by the ads as soon as they open the app – TopView ads are the first post on feed after three seconds.
• In-feed ads
This is one of the most common types of TikTok advertising. These ads are shown while the users are scrolling through their feeds. Your audience is already engaged and watching videos, so this appears as one in a row of videos. If you make your ad seem fun and attractive, you can easily grab the attention of many people.
• Branded hashtag ads
Branded hashtag ads are also very popular. They are designed to cause the engagement on the platform, offering "TikTok challenges, focused on Your branded hashtag.These ads can be phenomenal for creating and acknowledging the brand and content made by platform's users.
• Ads with branded effects
Ads with branded effects work a bit like filter ads on other platforms. Brands create branded AR "effect" which users can apply in their own videos. This is another campaign that can strike engagement, brand awareness, and user-generated content. Awareness is typically the goal of these campaigns (not traffic or conversions).
• Spark Ads
Spark ads are a relatively new ad type that allows advertisers to leverage organic content and UGC in their advertising. They work similarly to boosted posts on other platforms. You can put Your advertising budget behind Your own organic content or use user-generated content.
These ads direct users to Your account page and/or to a specific page outside the platform.
How much does TikTok advertising cost?
Just like other social media advertising platforms, you can adjust the amount of money spent on ads. That means that the prices of TikTok ads can differ from campaign to campaign. Typically, advertisers on the platform pay an average price of 1 € for each click and a CPM (cost per 1000 impressions) of 6.5 €.
Note that this number is calculated by a combined analysis of all advertisers, so this cost is not the case for every company. This platform requires a minimum budget of 45 € per day at the campaign level and 17.5 € per day at the ad group level. However, there are four components that strongly influence the cost of your TikTok ads, including your campaign objective, audience segmentation, budget and bid amount, and click-through rate.
If You have any doubts about choosing the best type of TikTok ad for Your needs, do not hesitate to contact us. Our marketing team will help You in that choice.