Amazon Advertising
What is Amazon Advertising, and How Does It Work?
Like Google's pay-per-click ads, Amazon Advertising (formerly AMS or Amazon Marketing Services) is a service where sellers only get charged when customers click on ads (regardless of whether or not the item sells).
One of the most popular online marketplaces is Amazon. Since Amazon is very good with online buyers, some won't even consider buying goods on other platforms.
High competition among Amazon merchants and Amazon's dominant position go hand in hand. As a result, Amazon Advertising is expanding, and sellers need a comprehensive and adaptable advertising strategy to provide the highest ROI.
As we said, the competition among Amazon sellers is massive, so your company needs a perfect strategy so your customers can view your brand.
Types of Amazon Ads
You can connect with your customer through different types of ads that Amazon offers:
Sponsored Products are cost-per-click (CPC) ads that promote individual product listings on Amazon.
It helps customers discover your brand and products with creative ads that appear in relevant Amazon shopping results.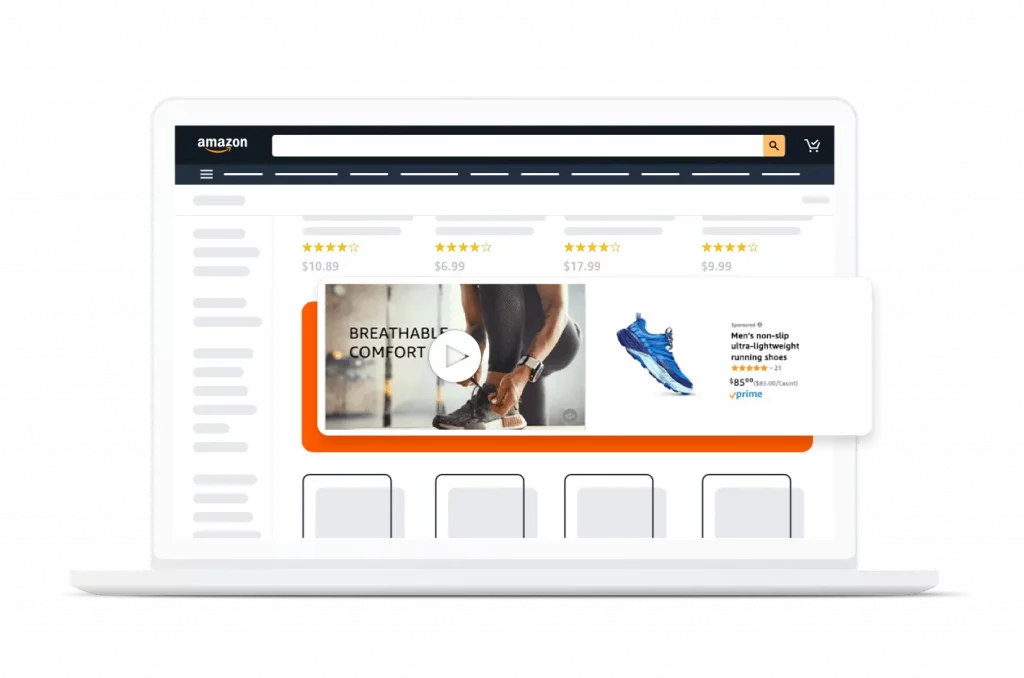 Reach relevant audiences throughout their shopping and entertainment journeys with self-service, programmatic display ads.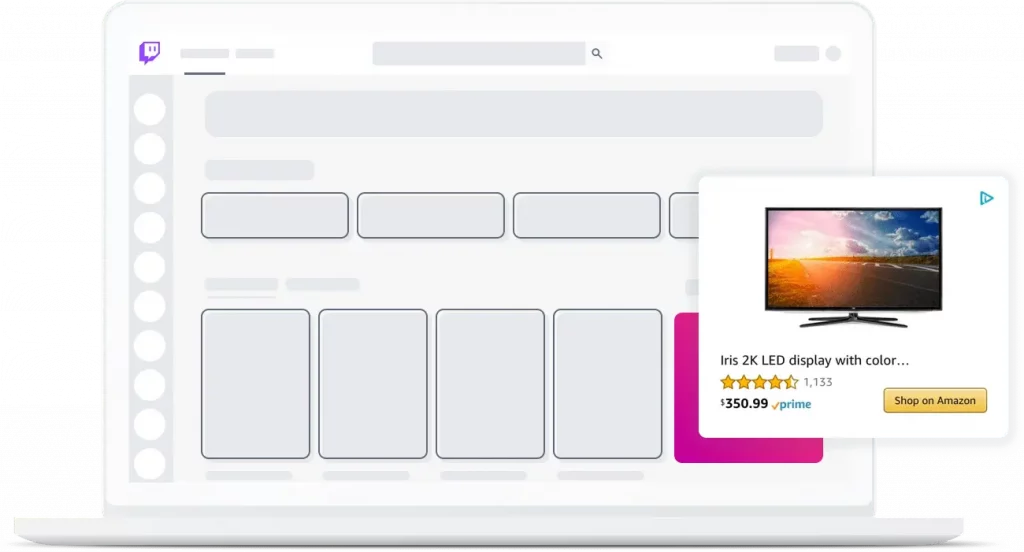 Streaming TV and online video ads
Viewers today are cutting the cord and moving to stream services. Reach this growing audience and put your brand in the spotlight alongside their favorite movies, TV shows, news, and live sports.
Whether audiences are going through their morning routines, working from home, cooking in their kitchens, or entertaining friends and family, connect with them during screen-free moments with audio ads.
Custom advertising solutions
Amazon's Brand Innovation Lab works with brands to develop campaigns that engage consumers at multiple stages of the marketing funnel, building brand awareness, consideration, and conversion. Our global team of storytellers and innovators includes strategists, creatives, design technologists, engineers, and more, collaborating to create solutions customized to our advertisers' goals.
Amazon is a top-rated platform where a large number of people shop. The retail giant brings in approximately $638 million per day.
Incorporating Amazon Ads into your marketing strategy is a great move. Our many years of experience in advertising on this platform will help you improve your business goals, so let's work together!
Source: advertising.amazon