What is WordPress?
WordPress is a content management system (CMS for short). It is a powerful tool for creating and managing your website. Blogs, business websites, personal websites, and web shops can equally benefit from using WordPress.
One of the most common misconceptions about WordPress is that it is just a blogging platform.
But WordPress is so much more.
Although WordPress started as a blogging tool, it has evolved into a powerful website builder and content management system (CMS).
The best part about WordPress is that it is easy to use and flexible enough to make different types of websites. This is the main reason why WordPress has become so popular.
In fact, according to a recent survey, WordPress runs 43% of all websites on the Internet.
Let's take a look at why you should use WordPress to make your website.
1. WordPress is free!
WordPress is free software. This means that you can download, install, use and modify it for free according to your needs.
You can use it to create any type of website.
Although WordPress software itself is free, you need a domain name and web hosting to install it.
A domain name is the address of your website on the Internet. This is what your users type into a search engine to access your website (for example, ad-kraft.com).
Web hosting is like a home to your website where all the files of your website are stored.
For both hosting and your domain name, you can check out our hosting packages.
2. WordPress is easy to use
Despite being the most flexible and powerful platform, WordPress is quite easy to use. It comes with a simple control panel with various menu options listed on the sidebar.
You can easily create posts and pages, customize the design of your website, add navigation menus, and more.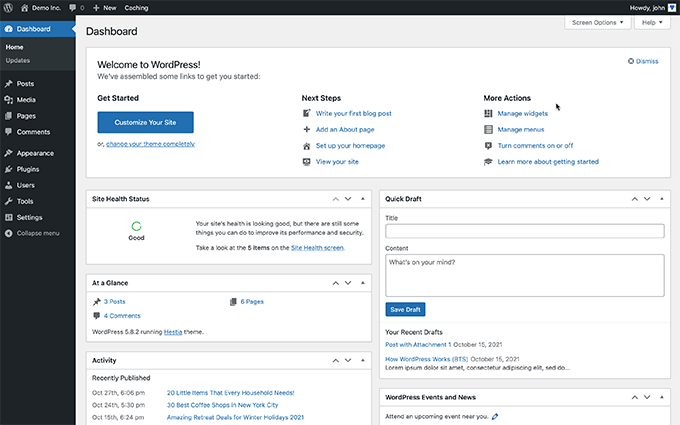 3. WordPress allows you to change the look using themes
In addition to plugins, WordPress also offers a great number of theme collections for your website.
Themes allow you to control exactly how your website looks. WordPress themes are easy to customize because many of them come with their options panel that allows you to change colors, add your logo, change the background, create beautiful sliders and customize it to your needs without writing any code.
For example, Astra is a theme we often recommend because it makes it easy to create a professional-looking website. It comes with 90+ ready-made templates that can be easily customized for any type of website.
4. WordPress is customized for SEO
The best website in the world will not be successful if it does not get any traffic or visitors.
Fortunately, WordPress is made with search engine traffic in mind. WordPress is written using high-quality code with semantic tags. In non-geek terms, that means Google and other search engines love WordPress. This is why WordPress sites tend to rank higher than others in search engines.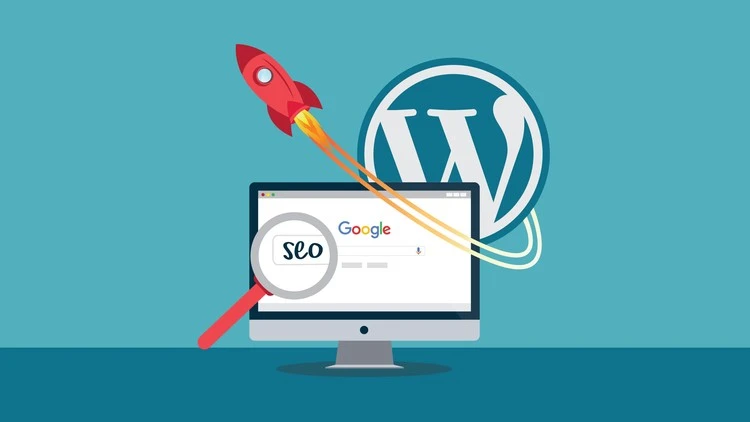 5. WordPress loads quickly… if configured correctly
The loading speed of your site affects everything from how much your visitors enjoy it to how likely they are to buy anything on it.
As long as you set the appropriate speed optimizations, including choosing a quick theme for WordPress, WordPress loads quickly. It is more than possible to achieve a page load time of less than one second using WordPress.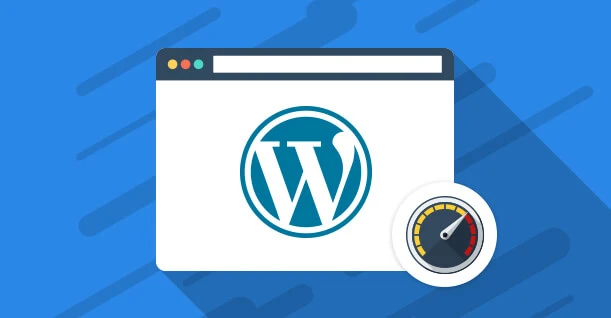 6. WordPress is here to stay
Website creators come and go. Even the biggest ones can disappear (remember GeoCities?).
On the other hand, open-source software is more likely to exist for a very long time. This is because open-source software is not maintained by just one person or company.
Even if WordPress disappears, anyone can simply split their code and run it under a different name in minutes. One of the lesser-known facts about WordPress is that there is no CEO. The WordPress name is protected by the WordPress Foundation, which is a non-profit organization that ensures that WordPress continues to grow. Behind WordPress are a strong community of thousands of users, developers, and small businesses.
As a community, they all ensure that WordPress is there to stay in the long run. WordPress is used by millions of users around the world. It is available in more than 53 languages ​​and runs thousands of multilingual websites.
Creating a website in WordPress is a safe choice.
If you want to create your site in WordPress, do not hesitate.