What is SEO?
SEO (Search Engine Optimization) is one of the most commonly used tools for digital marketing. SEO has the task of ensuring, through a series of actions, that the site more easily reaches the first page of Google and other search engines for keywords that we have defined and related to the site's content.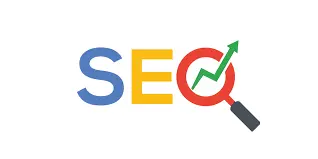 How long does the process of SEO optimization of a website take?
SEO is a long-term business; changes in SERPs can only be seen after a particular time. Results are sometimes visible in a few days. Sometimes it takes up to a few weeks, usually months. It is impossible to determine precisely how long it will take the search engine to evaluate to rank your website first in the search results.
SEO is not a one-time process. It requires constant work. If you only do SEO in the short term, it will only bring temporary and almost imperceptible results.
When starting with website optimization, a lot of time is spent on precise analysis to have an insight into possible errors and problems on the website. After that, a long-term work plan is drawn up, and the technical part of the optimization is started.
The content of the site is adjusted to the rules, and the photos on the site are optimized and are often too large, thus significantly slowing down the page loading speed, which is one of the main factors in the overall evaluation of the site's optimization by Google.
SEO breakdown:
On-Page SEO
Off-Page SEO
Technical SEO
Local SEO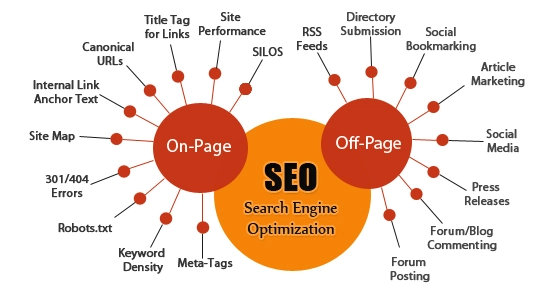 On-Page SEO includes all your actions on a website to improve its ranking: adding content, increasing page speed, choosing keywords, alt tags, meta titles, SEO titles, blogs, etc. The more quality content you have, the more likely you will be ranked well by Google.
Off-Page SEO includes all actions outside the website, affecting its ranking. This is primarily about building backlinks. Building links and domain authority can be challenging, but identifying the sites you want to backlink to is the hardest part. Some tools can help find targeted links and make off-page SEO much more successful (SEMrush, Ahrefs, Moz).
Technical SEO is a site optimization process that covers the needs of search engines for easier and faster reading of your site (Crawling). Before beginning the optimization process (creating title tags and meta descriptions, building links, and writing content), it is crucial to carry out technical SEO, which will help search engines search and index the website. It includes site loading speed, clean and streamlined design, redirects limit, caching, etc.
Local SEO optimizes a website by increasing its visibility on search engines in a specific location. In other words, our goal is for your website to appear first or in the top 3 places as a result of a search when Google notices that people are looking for a service nearby.
SEO benefits
Saving money and increasing profits
Otherwise, you would spend money on temporary ads, even if they give results. A 3-month SEO campaign leaves lasting benefits. You can monitor these benefits through Google tools such as Google Search Console and Google Analytics.
Check how your website ranks on Google using these tools; it is likely enough motivation for you to start an SEO campaign.
Nowadays, the content you publish on your website must be optimized.
As we have already mentioned, one of the most important benefits of good SEO is that your website with quality content will be well positioned at the top of the Google search engine. SEO is long-term and a job that needs to be maintained regularly.
Only with a professional approach, your website will be of high quality and relevance.
Contact us for more information, and get the offer.