Table of Content:
What is Google DV 360?
Display & Video 360 helps teams execute digital advertising campaigns. Your team can design creatives, organize audience data, purchase inventory, and optimize campaigns.
You can also:
Collaborate across teams: Share campaign data and insights across teams to work across disciplines.
Gain transparency and control: See how your budget is being spent and know exactly where your ads are running.
Get insights: Automate tasks like bidding and optimization, and view insights and recommendations so you can achieve your goals.
Display & Video 360 is organized around five integrated modules that work together to simplify the campaign management process: Campaigns, Audiences, Creatives, Inventory, and Insights.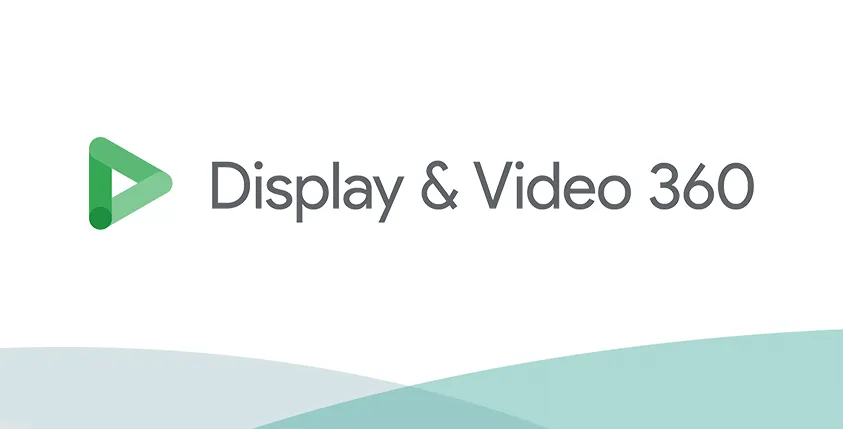 Benefits of Google DV 360
Collaborate across teams.
Get your creative, analytics, video, and digital teams working together, all with a single product.
Reach the right people.
Access all of your audience insights in a single tool, so you reach the right people with your message. With specialized options for keywords, demographics, and remarketing, you can reach more customers by encouraging them to notice your brand, consider your offerings, and take action.
Put intelligent automation to work.
Apply machine learning to automate steps like bidding and optimization, helping you respond to customers' needs faster. Fueled by powerful machine learning algorithms, our automated bidding strategy drives performance at scale to help you reach your goals. You can even automate the direct sales deal-booking process and apply real-time audience data to your reservation buys.
Control your campaigns.
See precisely how your money is being spent and know exactly where your ads are running so you can take the steps to adjust your campaigns. You choose the ad format, audience, how much you want to spend, and more.
Features of Google DV 360
Display & Video 360 has the features you need to deliver faster insights, improved collaboration, and better results.
Campaign Management
Build and execute a cross-channel media plan in a single tool.
Media Planning
Display & Video 360 includes a workspace to build a comprehensive media plan. You can explore inventory and publishers across guaranteed and non-guaranteed buying types.
Reach Forecasting
Plan your campaigns based on predicted reach and frequency for your audience and budget. With a common metric between television and digital video, you can easily compare channel performance.
Automated Bidding
Reach your goals without having to optimize your campaign manually. Fueled by powerful machine learning algorithms, each automated bidding strategy is designed to drive performance at scale.
Enterprise Data Solutions
If you're managing thousands of campaigns, you need enterprise-level tools that can scale. Easily make changes across multiple campaigns, combine data from across campaigns, and run advanced analyses.
Data-Driven Creative
Easily tie your creative strategy to your data and media plans. Smart tools and workflow integrations make it easy to use data to inform your creative and tailor that creative based on audience.
Creative Workspace
Your teams can build creative tied directly to the media plan and evaluate creative performance across campaigns — all in a single, shared workspace.
Creative User Role
Brand and media teams can share relevant, non sensitive data and information with creative agencies so they can build more appropriate and tailored creative experiences alongside the media plan.
Ad Canvas
A visual workflow for dynamic ad creation, upload custom formats, and preview your designs in real time.
Format Gallery
Discover new engaging display and video formats
Storytelling & Sequential Messaging
Move people through the purchase funnel by thoughtfully sequencing creative messages. Measure clicks and conversions across your story to understand how it's performing and optimize the sequence to deliver the best results.
Google Web Designer Integrations
Developers can use custom templates and interactive animations from Google Web Designer to build dynamic, responsive ads and custom formats that scale across environments.
Advanced Audience Management
Manage your audiences in the same product where you execute media buys. Apply existing audience lists to your media plan, discover and create new audience segments, and reach the right people across screens by tapping into Google's unique understanding of intent.
Audience Discovery and Management
Create audiences from campaign data — including impressions, clicks, or conversions — or combine audience lists from different sources. You can easily analyze and report on your audiences directly from the Audience module.
Your Audiences
Build audience segments from your customer data — however you prefer — using Analytics 360, Google Cloud or Display & Video 360.
Google Audiences
Find the customers you're looking for with access to Google Audiences. Whether you're trying to increase awareness or drive conversions, we can help you reach your audience at scale.
Premium Inventory
Easily find and discover high-quality inventory from top broadcasters and publishers, Google media, and curated inventory packs. Negotiate deals directly — even for traditional TV — and execute buys quickly and efficiently.
Fraud Prevention & Detection
We detect and filter fraudulent impressions and allow advertisers to choose inventory where they can get a refund for impressions determined to be fraudulent.
Advanced TV
Enjoy access to high-quality TV inventory via over-the-top video streams and traditional linear TV.
Access to Google Preferred, YouTube Reserve and TrueView inventory
Get true consolidation and unified reporting across YouTube and other media buys. Access all TrueView formats and YouTube Reserve inventory (including Google Preferred) alongside your cross-exchange deal types in a single buying tool. Use common currencies such as viewability, verification, and brand lift to unlock insights across your campaigns.
Google Top Video Picks
Access premium, brand-safe TV and video inventory at scale, including mobile video. It's easier than ever to find the right audiences and reach them with your campaigns.
Programmatic Guaranteed
Automate the direct sales deal-booking process and apply real-time audience data to your reservation buys. You can also manage reach and frequency together across all of your direct and open auction buys.
Marketplace
Use Marketplace to discover great inventory, negotiate deals directly, and manage all of your deals in one place within an easy-to-use interface. It's a shoppable storefront for your programmatic campaigns.
Holistic Measurement
Get all the campaign metrics you need, in one place. We know viewability and verification are essential for measuring your campaigns, so we offer them as part of our standard solution.
Fraud Prevention and Reporting
We use over 180 sophisticated filters, a global team of experts, and manual reviews to prevent you from paying for invalid clicks, impressions, views, or interactions. We were the first to implement the ads.txt standard and remain committed to other industry initiatives against fraud.
Viewability and Verification
Active View metrics are fully transparent and are based on the direct measurement of each impression without sampling or extrapolating. Measure in real time, on an impression-by-impression basis, whether or not an ad was viewable to a user.
Reach and Frequency Measurement
Measure the number of unique users and average impressions-per-user you get from video and display ads. Metrics are de-duplicated across devices, campaigns, inventory and formats so you know how many people you reached and how often you reached them.
TV Ad Explorer
Explore metrics from your recent TV campaigns in one easy-to-use dashboard. You can measure your campaigns by airing, daypart, demographics, and genres. The "recent airings tab" can provide data as soon as one day after airing.
Third-Party Measurement Provider Integrations
Display & Video 360 has integrations with leading measurement partners to help you assess and understand marketing performance, covering areas such as viewability, brand safety, audience measurement and more.
Integrations
Display & Video 360 natively integrates with other solutions, allowing you to connect data and workflows across products — increasing efficiency and delivering better results.
Analytics 360
Reach the specific audiences you care about with greater precision. You can also view the performance of your Display & Video 360 campaigns in Analytics 360 for a more complete view of results.
YouTube
Google Preferred, YouTube Reserve and TrueView inventory are all available for you to buy in Display & Video 360.
Google Cloud
Bring your Display & Video 360 data together with other data sources and unlock insights using BigQuery's powerful tools.
Partner exchanges
Bid on or exclude impressions from dozens of third-party exchanges.
Conclusion
Google Display & Video 360 (Google DV 360) is an extremely powerful tool with a lot of potential for businesses of all sizes.
Resources: Google Marketing Platform.