Viber Stickers
How popular is Viber?
Viber is one of the most popular messaging apps used by more than a billion people in 193 countries. An incredible 30% of these people send stickers every day. These numbers are likely to continue to grow, with over 72 million new users joining worldwide within a year.
Current trends are in favor of Viber:
The growing concern of users about security and privacy often makes independent messengers a more attractive choice, especially those that can guarantee data security and privacy – both have always been a high priority for Viber. Viber's very secure end-to-end encryption and specialized, dedicated format to be an application exclusively for communication, and not for a bunch of things like traditional social media – are certainly a plus for Viber.
Demand for stickers is growing rapidly
The popularity of stickers keeps pace with the popularity of the application itself: between 2016 and 2017, for example, the number of downloaded sticker packages increased by 68 million; moreover, the ad market is generally moving towards less intrusive, original ads. Business Insider expects original advertising to generate 74% of all ad revenue by 2021.
Many of the major players have already caught the trend: giants like Disney, Starbucks, H&M, Coca-Cola, NBC – and even Amazon – have launched appropriately branded sticker packs.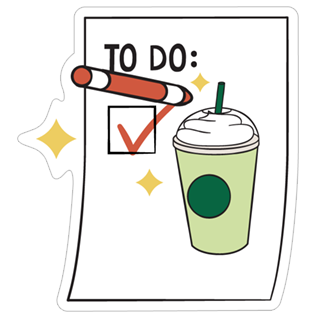 Why have Viber stickers become so attractive?
First: Viber stickers are not intrusive.
They catch the eye of the customer without being intrusive. Customers are tired of being harassed by unwanted ads on every scrolling page – a fact that makes marketers' work more challenging, but it's a fact nonetheless.
Viber stickers, on the other hand, are not an invasion of their private space, they do not ask anything from users – but are part of Viber functions that users use for their own purposes or entertainment, such as emojis or GIFs. This role allows users to generally receive stickers well, while at the same time keeping the brand in the eyes of customers without annoying them.
Second: viral range and economy.
Once the sticker package is active, customers will receive a notification and can also search for packages by tags and keywords.
When they start using the package, the social activity of the users begins to contribute to the marketing of the brand without the need for any actual action by the users: 30% of those who send stickers every day simply continue to do what they did, ie. send cute, colorful pictures and animations to their friends, family, colleagues. This helps the brand become a natural, original element of everyday life and communication of millions of customers.
Stickers are extremely cost-effective because the cost of developing a package of stickers is quite reasonable and the potential gains are very promising.
Finally, liveliness and diversity.
The internet user filters a huge amount of information on a daily basis, so a brand looking for a high withdrawal value must stand out and offer relevant content.
Sticker packages come in all types of shapes: from static images or animated to clickable stickers, sound or even unique promotional stickers. A clickable sticker can contain an integrated link to the brand's website or take the customer directly to the brand's public chat, which is a great way to attract new subscribers. "Live stickers" can have not only animations but also sound recording – basically, play a mini-video.
Colorful, funny, smart, useful – stickers quickly attract the attention of customers, and at the same time set a friendly tone for communication with your brand.
And if you are wondering who should use branded sticker packages – the simple answer is everyone. Whether B2B or B2C stickers are a really effective and convenient marketing tool.
If you want to learn more about advertising on Viber, see our blog Viber advertising.