YouTube Marketing
YouTube ads are, ideally, short videos that appear to the user over several periods during their YouTube experience. These ads may appear at the beginning, during, or at the end of the video, depending on the type of ad selected during the campaign setup process. Depending on the type of ad, YouTube ads can range from six seconds to more than three minutes.
Brands are advertised on YouTube as it is the second most popular website in the world, attracting 2 billion registered visitors per month.
If you decide how to budget for video ads, YouTube has a wide range of powerful targeting capabilities that make it an undeniably valuable platform.
In this article, we will look at what types of YouTube ads exist.
Types of YouTube ads
Skippable ads
Non-skippable in-stream ads (including bumper ads)
Video Discovery Ads (formerly known as Display Ads)
Non-video ads (i.e. folders and banners)
Skippable video ads
These ads are displayed before or during the video (so-called "pre-roll" or "mid-roll"). Their feature is that viewers can choose to skip them after the first 5 seconds.
As an advertiser, you only pay when viewers decide to continue watching after those first 5 seconds. Your ad must be at least 12 seconds long (although less than 3 minutes is recommended).
You pay when the person has watched the first 30 seconds, or the entire video, or if they interact with your ad at the click of a button, whichever comes first.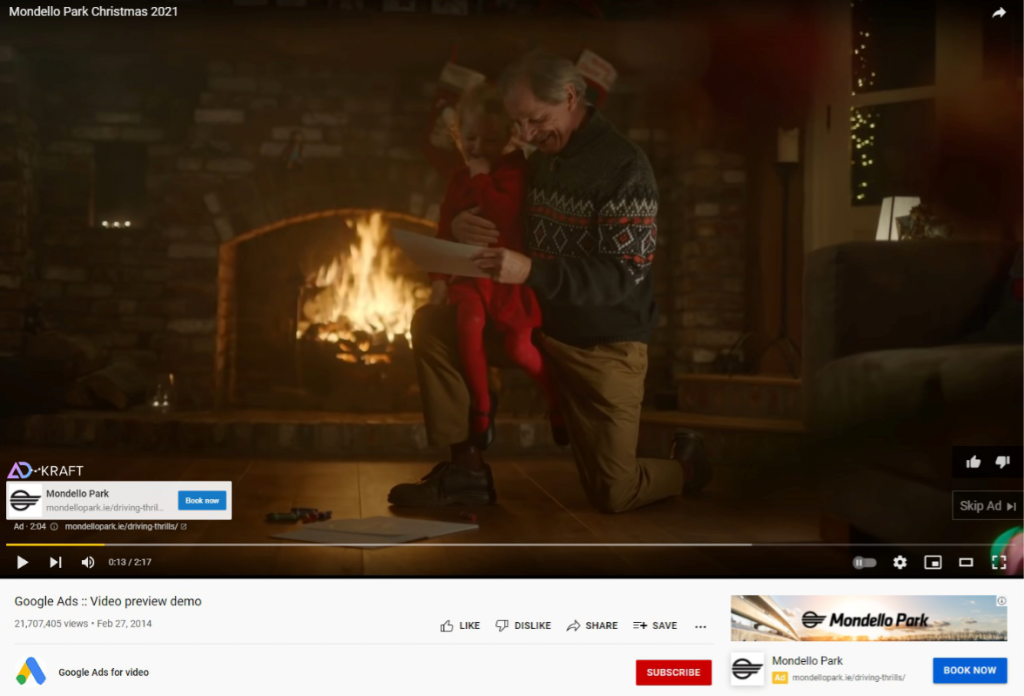 Sidebar: You'll find that the term "TrueView" appears frequently. TrueView is YouTube's payment type nickname where you only pay to display your ad when a user decides to view it. (The second type of TrueView video ad is the Discovery Ad type, and we'll provide more details below.)
Video streams that cannot be skipped
Since 76% of people say they automatically skip ads, some advertisers choose to show ads before or during playback that don't have a skip button at all.
When should you do this? When you strive to raise brand awareness and are convinced that your creativity is strong enough to hold the attention of your audience for a full 15 seconds. *
Keep in mind that for non-skippable ads, advertisers pay per impression, per thousand impressions (i.e. per 1000 views).
Or up to 20 seconds if you are in India, Malaysia, Mexico, Singapore or EMEA at all.
Bumper ads
For 6 seconds, bumper ads are a fast subset of in-stream streaming ads. They are identical in that you pay for impressions, are shown as before, during, or after playback, and are generally best used for awareness-raising campaigns.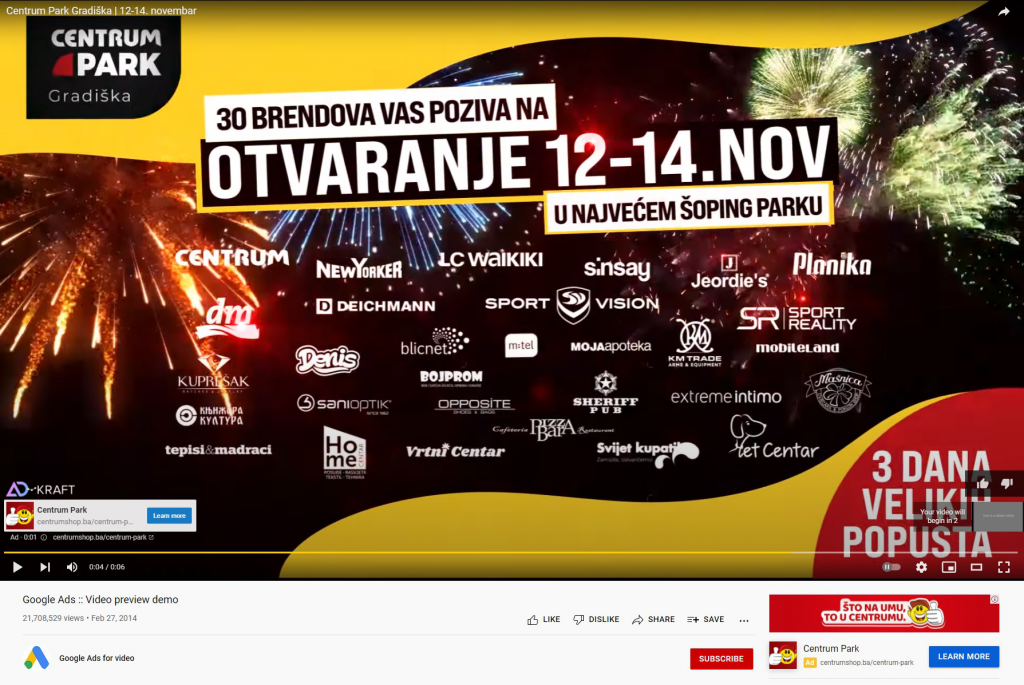 Discovery ads
While in-stream ads work like a traditional TV commercial, discovery ads are more similar to the ads you see on a Google search results page. (This makes sense when we remember that YouTube is as much a search engine as it is a social platform.)
Discovery ads are displayed next to free search results. So, if your video looks more relevant than organic results, people can choose to watch it.
Discovery ads contain three lines of text along with a thumbnail. When interested people click on the ad, they are sent to your video page or YouTube channel.
Non-video ads
For advertisers who do not have a video budget, YouTube offers non-video ads.
Display ads: appear in the right sidebar and include an image and text, along with an action call with a link to your site.
Video Overlay Ads: Appear hovering over video content from monetized YouTube channels.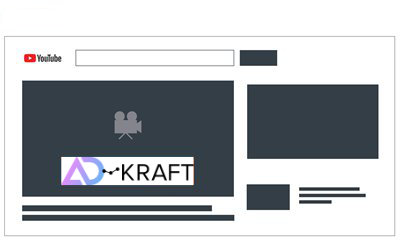 The price of advertising in Bosnia and Herzegovina on You Tube is still low compared to other countries and the cost per view is $ 0.01.
Ideally, both of these ad types appear in combination with related content. Of course, this is not always the case.
When done properly, YouTube advertising can open doors and bring traffic to your site or sales to your business. Leave the necessary work to us.