SHARE YOUR BUSINESS DATA ANYWHERE!
Digital business cards 2.0 are here!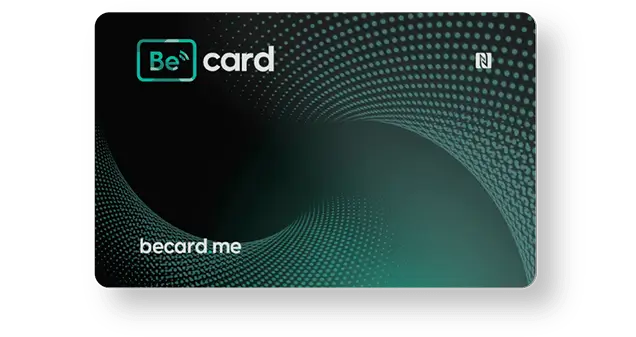 DIGITIZE YOUR BUSINESS
FROM CLASSIC TO DIGITAL BUSINESS WITHIN ONE TOUCH
Digital NFC and QR-Code business cards
Becard is equipped with NFC chip for contactless transfer of contact data. For all the devices without the NFC support, a digital QR code is automatically given with each Becard card.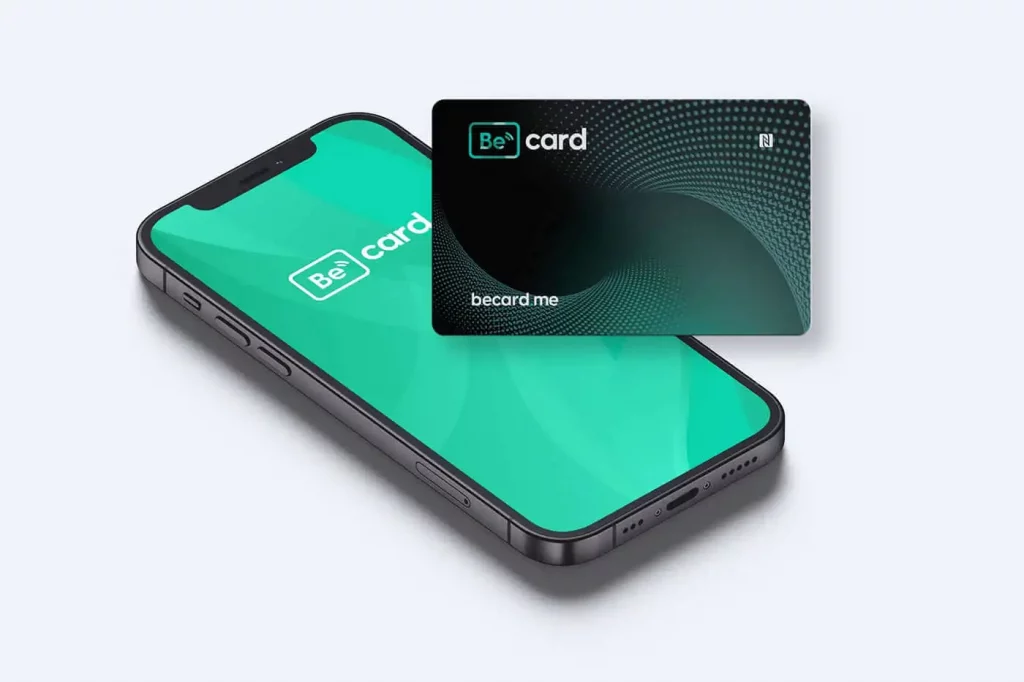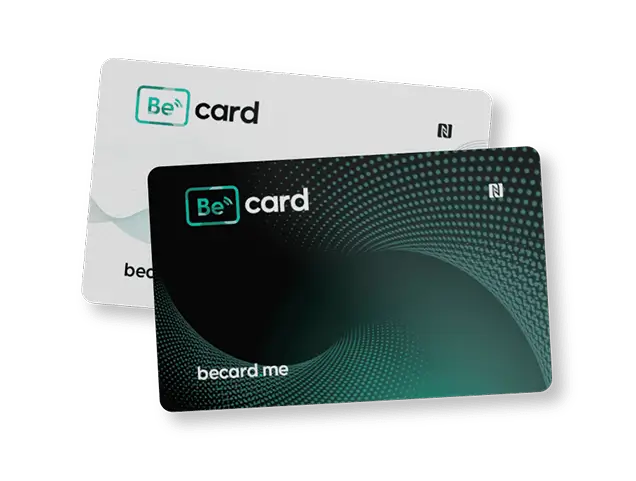 What is Becard
Becard is a digital business card for contactless transfer of contact and social media data, with only one touch via smartphone.
One card, limitless possibilities
Becard for employees
Business card for personal and business team peer-to-peer
Be inovative, network and exchange your contact information with Becard! Fast, practical and without an app! Via NFC, you can transfer your data to the desired device in seconds without manual input. Discover a new business and private community for free.
Becard for brands
Digitize your business contact anywhere.
Share your digital contact information on shop windows, office desks, meeting rooms, table holders, hotel reception desks and anywhere you can imagine. Receive your business contact information instantly, customers will love it!
Exchange information
Exchange yor contact data at any moment via NFC, QR code or link.
CONTACT DATA
SOCIAL MEDIA
BUSINESS DETAILS
DOCUMENTS
OVERALL INFORMATION
AND MUCH MORE…
For all industries and brands
Great platform for big and small corporations. Present your contact on important places.
TECHNOLOGY AND IT SERVICES
MARKETING AGENCIES
MEDICAL CENTRES AND PHARMACIES
CAR INDUSTRY
HOTELS AND TOURISM
AND MUCH MORE…
EMPLOYEES
Share your business contacts
Discover opportunities for businesses. Special features include settings for corporations, facilitation of large and medium-sized enterprises and Becard administration for your employees.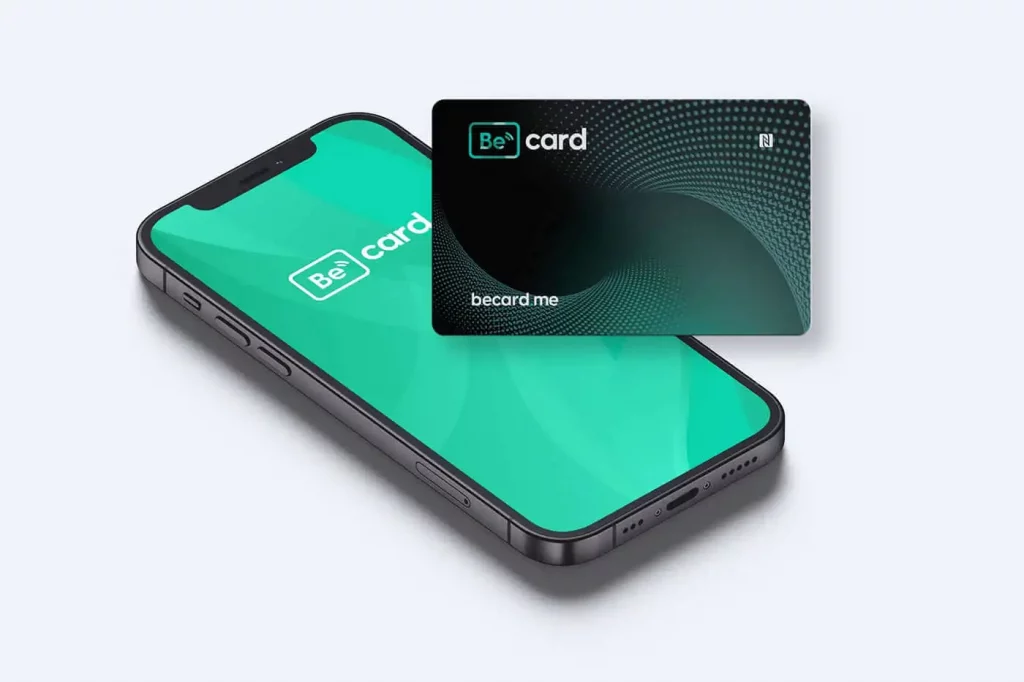 BRANDS
Connect your brand with customers
Digitize your contact exchange everywhere. Place your digital contact information on shop windows, office desks, meeting rooms, table holders, reception desks and anywhere else you can imagine. Get contact information in one click, your customers will love it!
CHOOSE YOUR PACKAGE
Free
The free package is recommended for small businesses, freelancers or for your personal use.
€ 0,00 Free
No hidden costs
---
Easy profile management
The classic card can be purchased
NFC and QR code available
Compatible with Apple, Android and Windows
No ads
Individual colors
Business tools up to 3 cards
Push messages
List of newsletter abstracts
Statistics and insights
Business Pro
The Business Pro package is recommended for businesses and professional users. One license, unlimited possibilities.
€ 2,60 / Month
No obligation
---
All the benefits of Becard Free
Connect maps to Space for multi-tasking
Detailed card statistics
Company branding on digital cards
Personal card design
Mailchimp integration
Zapier integration
Telephone support
Enterprise
Becard Enterprise is recommended for large enterprises with customized features.
Upon request
Adjusted to your needs
---
All the benefits of Becard Free
All the benefits of Business Pro
REST API access
Special functions and connections
Prices adapted to your business
And much more…
NEED INDIVIDUAL SOLUTION?
MAKE AN APPOINTMENT WITH US.
Becard designs your employees will love
You can choose between three modern style options for your Becard or you can design your own with the identity of your business.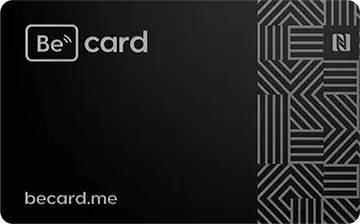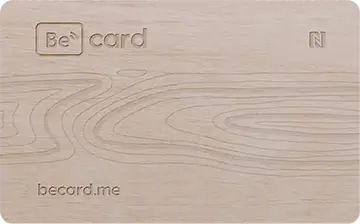 WORKS WITH ANY SMARTPHONE AND COMPUTER
Becard digital business cards can be used in many different ways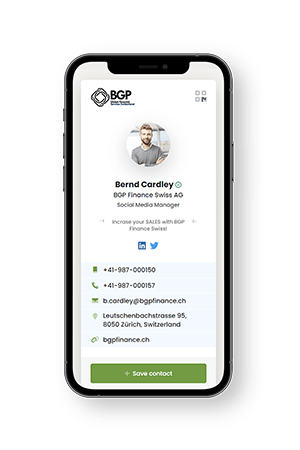 Digital Business Card
Contact info, address, website and e-mail are shared easily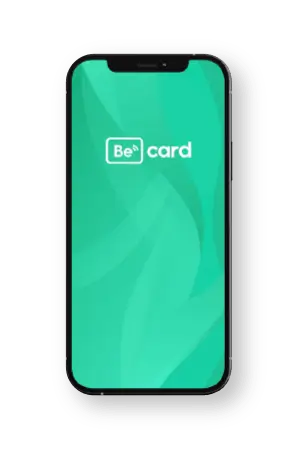 Social Media Hub
Direct your profile to social media channels and share with your community.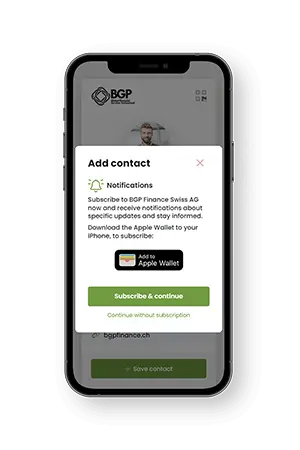 Lead Generation Tools
More leads and meetings through push notifications and newsletters.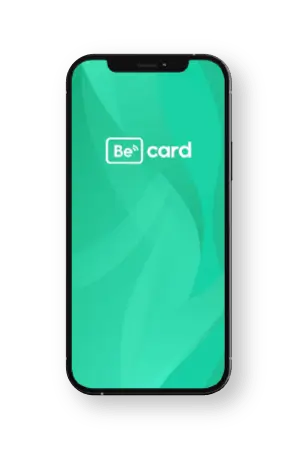 Direct Links
Direct linking to external websites, apps, videos, PDFs and more…
Track your activity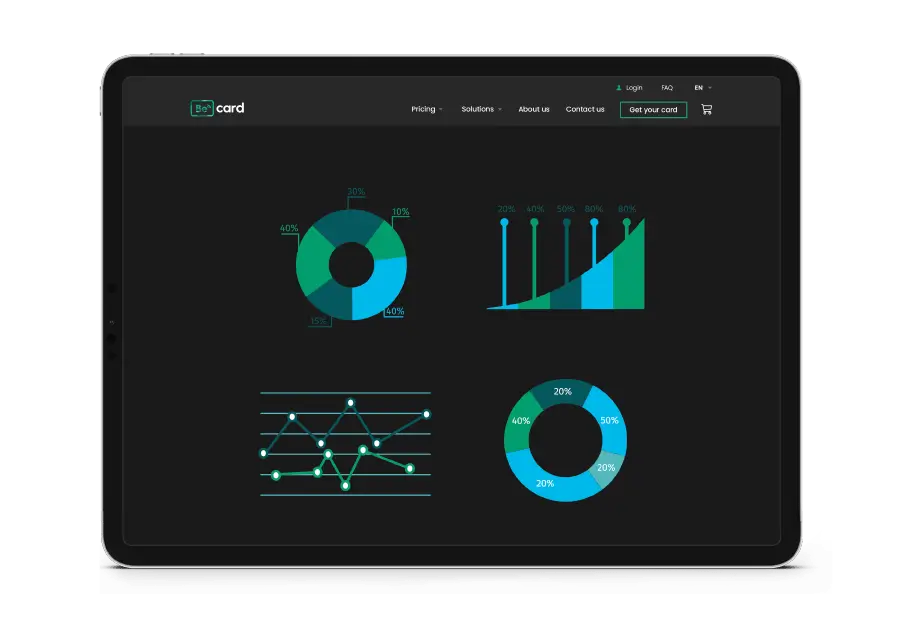 Reach your customers
Send marketing campaigns and push messages to your contacts and followers and stay in touch.
Limitless possibilities
Place your brand's contact information or customer support information in every relevant place such as reception desks, shop windows, information desks and anywhere else you can think of.
Manage your activity
Track your activity and save your contacts directly to your Becard account.
Customer support
Need help or have questions? Contact Becard customer support team at any time.
Source of information: becard.